VISH is a Mediterranean restaurant with a variety of authentic Middle Eastern dishes.
We've got the best falafel, shawarma, kabab, pulled beef BBQ (halal meat) hummus, labani, and other salads from the middle eastern cuisine.

We are trying to do our best for our guests with the most authentic experience and service. That's why we get up every morning

We want you to have memorable experiences from our cuisine. We want you to enjoy more of the authentic flavors from our kitchen
Your reviews are helping our future customers to feel the VISH's vibes and flavors through the screen

Our experience it's life changing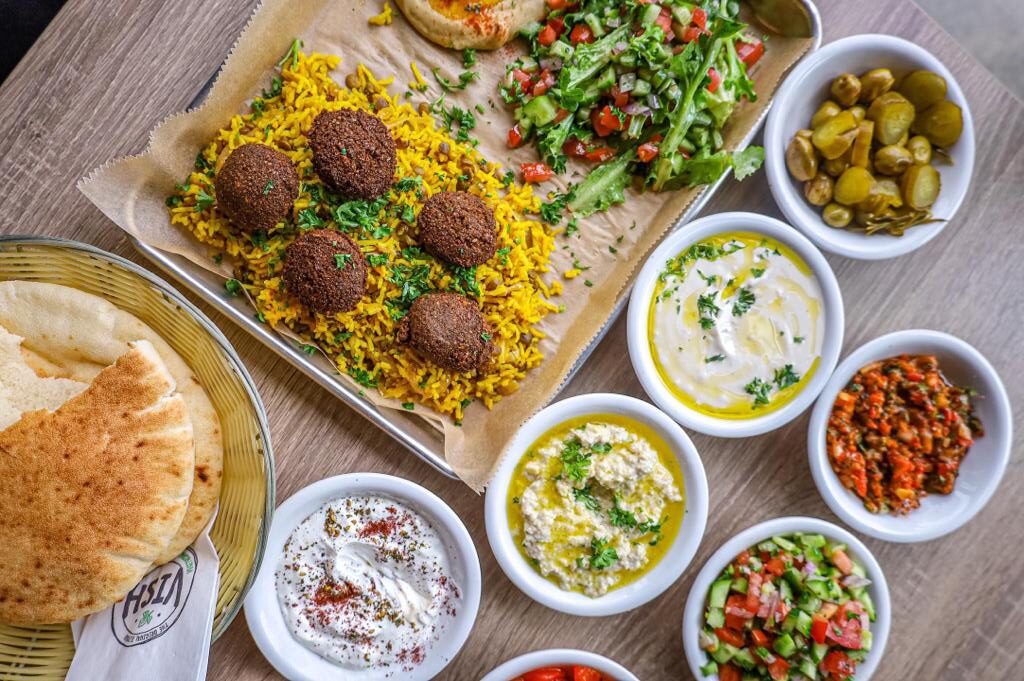 Our menu offers an array of authentic dishes from Mediterranean, Eastern Mediterranean, and Middle Eastern cuisine.
Indulge in our made-to-order, warm & creamy hummus and tahini, served with warm pita bread. Savor our halal-certified meat dishes.
Warm hospitality is the cornerstone of VISH. Dine in, deliver or take out, our attentive and welcoming staff are committed to make your dining experience truly special.
"Bright new addition to 124 Street! Enjoyed an exciting lunch at this new restaurant today."
"The food was SO flavourful, different tastes than other food experiences in the city. It was made fresh and was so nutritious, I left very satisfied and looking forward to coming back to try all the other menu items and shakes."
"The falafels and shawarma hummus were a definite stand out! Beyond the food - the environment, welcoming owners, and friendly staff made it a great experience!! Excited to come back!"