VISH is a Mediterranean restaurant with a variety of authentic Middle Eastern dishes. We've got the best falafel, shawarma, kabab, hummus, labani, and other salads from the middle eastern cuisine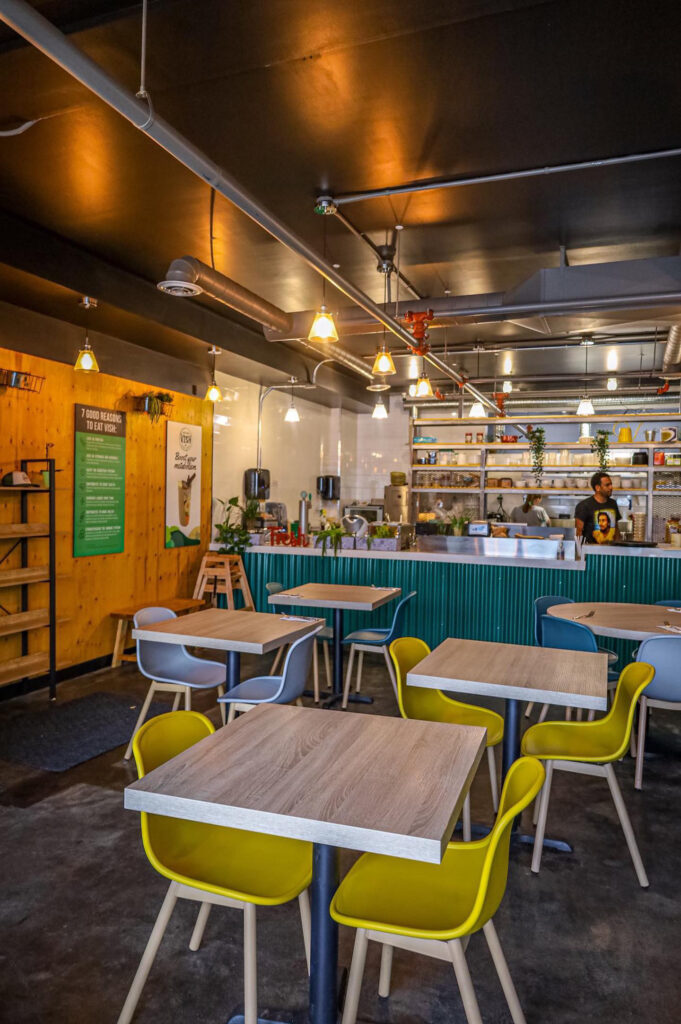 Hot hummus, warm welcoming.
Welcome to VISH-Edmonton's premier & finest Mediterranean cuisine and hummus bar.
Offering fresh, healthy & made-to-order dishes with heartwarming hospitality.
Our menu offers an array of authentic dishes from Mediterranean, Eastern Mediterranean, and Middle Eastern cuisine.
Indulge in our made-to-order, warm & creamy hummus and tahini, served with warm pita bread.
Savor our halal-certified meat dishes, such as Shawarma chicken, Kabab, BBQ pulled beef & Schnitzel.
All renowned for the flavourful, wholesome meals made from the freshest ingredients.
Each meal is accompanied by mouthwatering salads.
We pride ourselves on quality and taste.
Vish also known as one of the healthiest & tastiest vegetarian dishes.
Our dishes Rich in protein, vitamins & minerals, and is an excellent source of fiber which improves digestion.
Make sure to try our made-from-scratch Falafel bursting with fresh herbs.
All designed to be scooped up with pita bread baked-fresh daily to wipe the plate clean, or our unique Challah SANDVISH.
Also on the menu are plant-based shakes free from sugar, MSG, no preservatives or artificial flavours and colours
Warm hospitality is the cornerstone of VISH. Dine in, deliver or take out, our attentive and welcoming staff are committed to make your dining experience truly special.
VISH also provides catering services for events of all sizes, from corporate gatherings to weddings. Our diverse catering menu will impress your guests and ensure a memorable occasion.
We welcome you all, to come and savour the one-of-a-kind VISH Experience
The philosophy. The Secret recipe. The legendary dish!
If you ask Eliyahoo, the man behind VISH, how an Alternative medicine therapist, becomes a master in making hummus, he will probably tell you that according to his life philosophy, a hot hummus dish, is as good as a body and soul "Bach flowers" treatment.
So in 2008, Eliyahoo stopped mixing accurate quantities of natural extracts, and began mixing accurate quantities of Chickpeas and sesame seeds. Like a good "doctor", he checked the ingredients repeatedly, added one and reduced the other, blended, tasted and tasted again, until he felt that he's got the perfect "medicine":
Hot and delicious hummus, made from the most fresh and high quality ingredients in the world, with no preservatives and no food coloring.
Today, Eliyahoo's team are serving their unique hummus in 60 restaurants over the world, and thousands of hummus lovers are willing to swear that it is the most delicious hummus in the world! Now, you can become a fan too!